The International Lepidoptera Survey
The International Lepidoptera Survey is a non-profit organization devoted to the discovery, determination, and documentation, of new butterflies and moths around the world.
Our Motto: "We can not protect that which we do not know."
TILS was founded in 1998 by the late Ronald Gatrelle and Scott Massey both of Goose Creek, South Carolina and Harry Pavulaan of Herndon, Virginia. Work in TILS has slowed down since the passing of Ron Gatrelle in 2005, but there are new issues in the works, and you can find the archives of The Taxonomic Report (volumes 1-7, 1998-2010) as well as TILS newsletters (2000-2010) at the links at top. We hope new issues will begin again in 2014.
Note: This is an archive of the content of the TILS-TTR website, which existed at tils-ttr.org for more than a decade. We're busy updating everything, but some of the content is still out of date.
Contact: Harry Pavulaan (pavulaan@aol.com) for questions about TILS, or Will Cook (cwcook@duke.edu) for questions about the new website.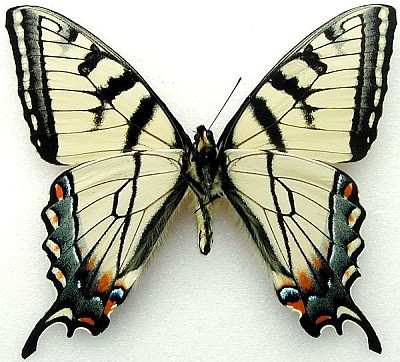 Pterourus appalachiensis, described in TILS-TTR 3(7).